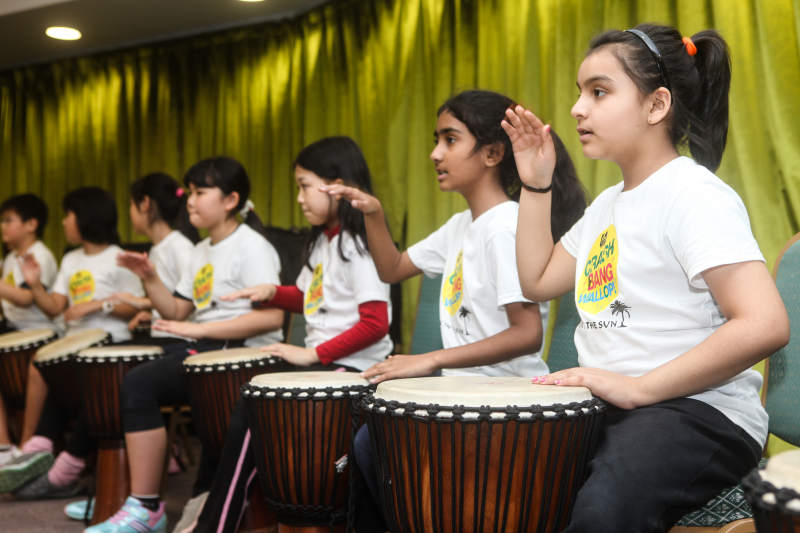 ASA GROUPS & ENSEMBLES
There are varied ensembles which meet and rehearse throughout the week at school, both during and after school - all provide a great opportunity for students to collaborate on performances and work together in a relaxed and fun but stimulating environment.
The clubs, groups and ensembles currently available include:
MUSIC IN THE COMMUNITY
We have strong musical links with the local community.
The BSG Choirs and Orchestra rehearse weekly and have taken part in a number of large scale performances in Guangzhou. Our ensembles perform regularly at venues including the Cathedral of the Sacred Heart, Tai Koo Hui Mall, Garden Hotel and the Canton Tower.
The deparment is also a member of the Internatioanl Schools Music Association of Guangzhou (ISMAG). ISMAG seeks to broaden students musical experiences through collaborative community music projects.
Established in 2010, the association aims to improve the quality of Music Education by acting as the information center for professional music teachers and educators and encouraging various exchanges and research activities in Guangzhou. Regular events and music support include SingUp!, Crash Bang Wallop!, Battle of the Bands and GIVES Family Fun Day.
Students also perform at events in school such as International Day, Help Nepal, and British Day, to raise awarness and money for charities.
We also run workshops for students, parents and staff, most recently with Ma Nian, a band from China and Norway, who came to do a workshop and concert with the Primary School.