Sino-Norwegian Musicians Visit BSG - The Monkey King Band!
Friday, October 7, 2016 by PETER SINCLAIR | Visiting Musicians
On Wednesday 28th September, BSG students in KS2 were dazzled by two musical performances by The Monkey King Band. This group of musicians is a special cross-cultural arts collaboration between professional Norwegian and Chinese musicians. Each year they come together to create a fascinating melting pot of fusion music which they tour around schools here in China and then in Europe. This years line up included more Chinese instrumentalists with additions of the Qian, Sheng, Gu Zheng, Pi Pa and Ruan.
Adding to the eclectic mix were Norwegian percussion, layered synthesizers and a vocalist/narrator. The students thoroughly enjoyed the sonic journey and 'Tale of the Two Lost Dragons'. The performance included some very interesting audience participation from the students including vocal sound effects, rain sounds and call and response singing.
We would like to thank the band members and their team for coming to see us again this year, and give a special mention and thanks to Miss Angie, who helps to coordinate these visits each year. We look forward to seeing them again soon, and to what next year has to offer!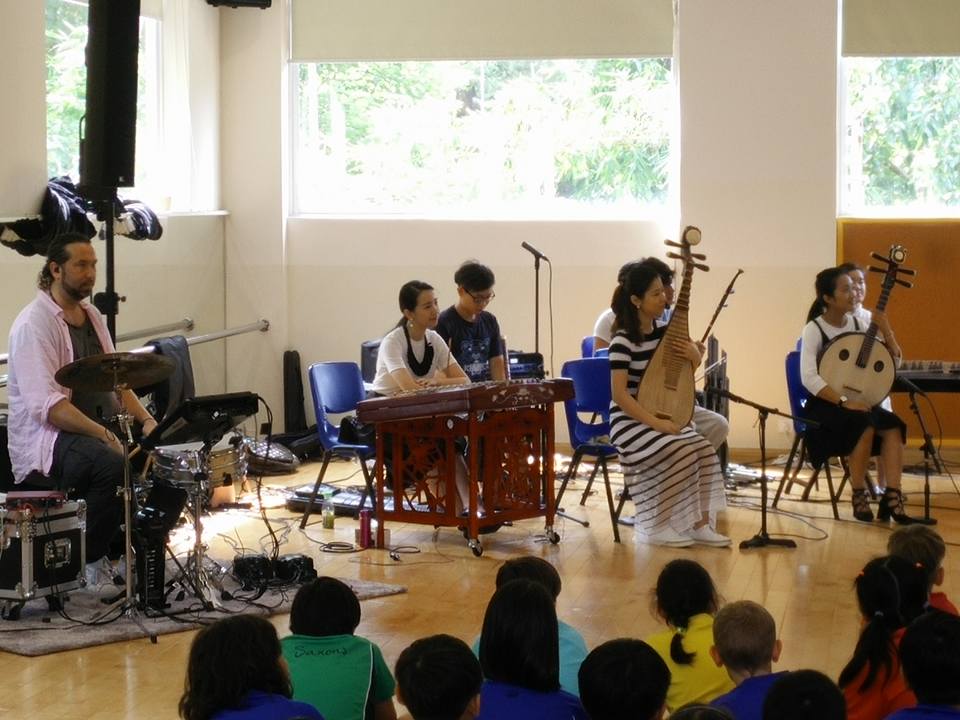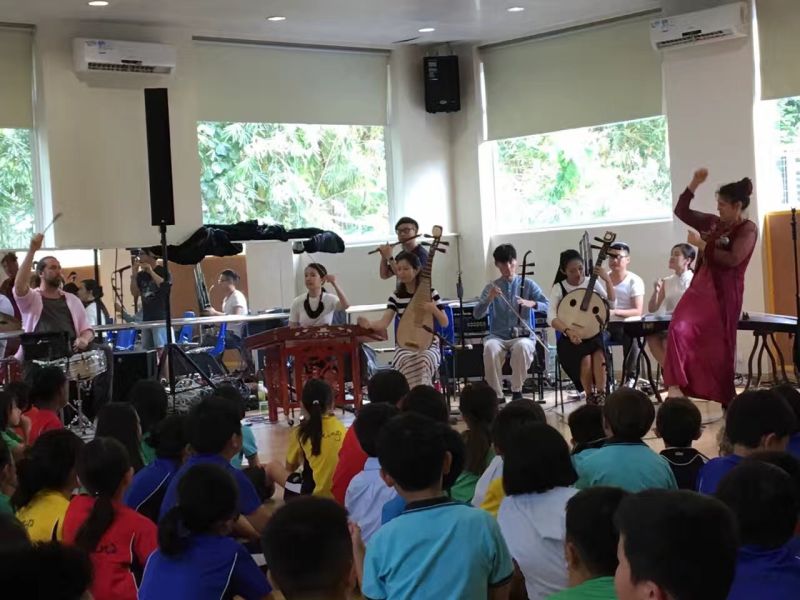 Blue Man Concert World Tour
Friday, September 30, 2016 by PETER SINCLAIR | BLUE MAN CONCERT
MUSIC IN THE CITY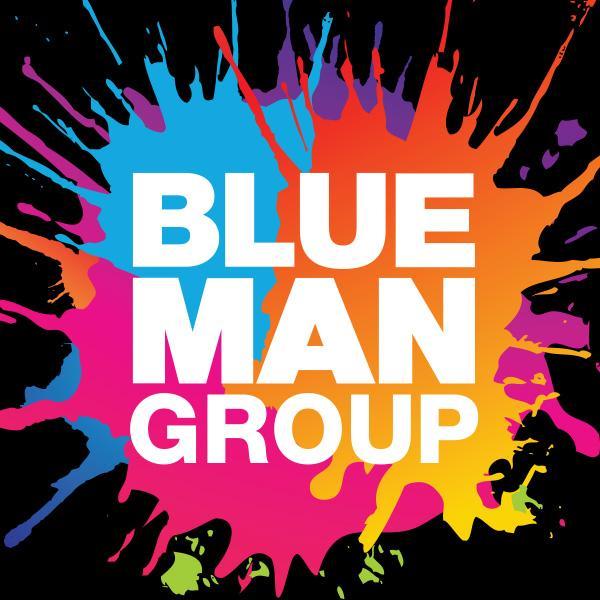 BSG PERFORMING ARTS TRIPS
This year the music department will be organising termly trips to visit the Xinghai Concert Hall and Guangzhou Opera House. The first of these trips will be to see the BLUE MAN GROUP at the Opera House on their world tour on Saturday 22 nd October. The performance begins at 2:30 pm but all students should be in the main foyer by 1.30 pm. Mr Wright and other music department staff will be there to meet and register attending students.
Concert: BLUE MAN GROUP WORLD TOUR at Opera House
Tickets: 400 RMB each
Date: Saturday 22 nd October
Time: 2:30pm
Venue: Guangzhou Opera House
Contact Person: Bella@bsg.org.cn
Closing date for online payment: Friday 7th October
Tickets are available on a first come first serve bases to students. This trip is open to students in Y4-Y9 only. To purchase tickets with the school please pay via our UPay website. You can pay using credit card/ We Chat or Ali-pay. The link is below:
https://yoopay.cn/event/41246526
ABOUT THE BLUE MAN GROUP
Nearly 25 years ago, three friends fresh out of college made a life-defining decision together. Matt Goldman, Phil Stanton, and Chris Wink determined they would achieve lives of meaning and purpose, forging their own road, following their own path.
When their creative impulses led them to develop a bald and blue character they called Blue Man (to evoke the word Human), more than a few people raised eyebrows. Undeterred, the partners invested their time and resources into following this curious character into a small theatre in New York City. What transpired was a groundbreaking performance that left audiences moved and inspired. Unprecedented theatrical success complete with accolades, awards and genre-jumping opportunities followed.
Blue Man Productions is a now global entertainment company best known for the award-winning Blue Man Group show, performed in 15 countries and seen by more than 35 million people worldwide since 1991. A dynamic combination of music, comedy and technology, the show appeals to a broad range of age groups and cultural backgrounds. It is continually refreshed with new music, new stories, new instruments and new technology. Blue Man Group has permanent theatrical productions in Las Vegas, Orlando, Boston, Chicago, New York and Berlin, and a North/South American Tour.
This creative collective is part of the pop culture zeitgeist. Beyond the stage show, they have toured the globe with the "Megastar World Tour" rock concert parody, produced 5 albums, and contributed to numerous film scores. They've served as the face of branding campaigns for Intel and TIM/Brasil and appeared countless times on shows like "The Tonight Show", "Arrested Development", "Ellen", Schaag-den-Raab (Germany), WOWOW (Japan), and Calderão (Brasil).
Still artist-owned and operated and based in NYC, Blue Man Productions has extensive production facilities, recording studios and a 6,000 square foot R&D Lab with numerous new creative projects in the pipeline.
For more details visit: https://www.blueman.com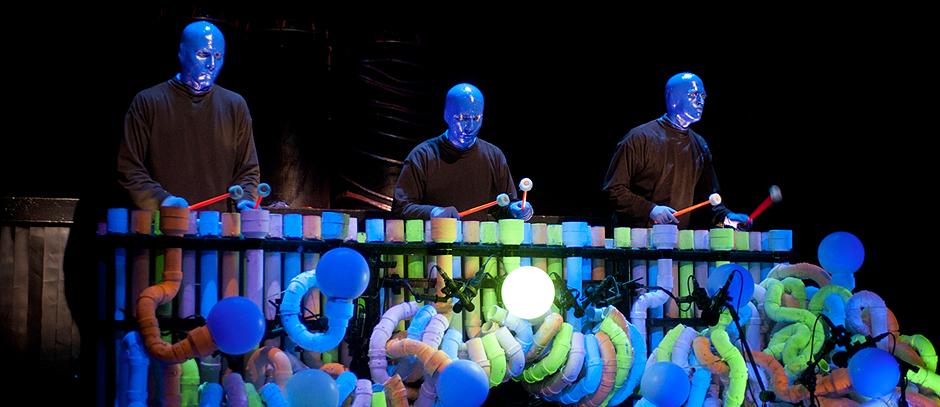 NAE Global Orchestra Summer 2015
Sunday, October 4, 2015 by PETER SINCLAIR | NAE Media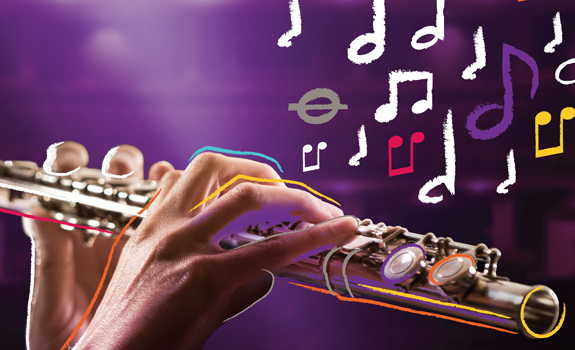 NORD ANGLIA EDUCATION GLOBAL ORCHESTRA - NEW YORK SUMMER 2015
The Global Orchestra is one of the unique international experiences offered exclusively through Nord Anglia Education's Global Campus. Students from the group's 42 schools around the world learn together every day through online, in-school and worldwide experiences designed to nurture key transferable skills. The Global Campus encourages students to be ambitious and set their sights higher by fostering a global perspective throughout their learning.
The Global Orchestra challenged outstanding young musicians and singers from Nord Anglia schools around the world to build on their talents and develop new skills as they performed together in concert. The experience enabled students to collaborate with peers, build friendships and exposed them to a wide range of musical experiences.
The auditions
Each school conducted first round of auditions of their own students of all ages, and then filmed the top performers to submit to a global judging panel to find three of the best musicians from each school to form an orchestra and a choir. Our judging panel was extremely impressed by the talent of our young musicians and it was difficult to choose just three students from each school. 46 instrumentalists and a choir of 34 singers were selected for the Global Orchestra, eventually forming an ensemble, soloists, choir, and rock band.
New York
During the week long residential trip, as well as orchestra rehearsals, students participated in performing arts workshops at Juilliard, tickets to Broadway shows and sightseeing in the cultural hub that is New York City.
Hannah Leigh, a year 9 student from the British International School of Houston said, "The morning I spent at the Juilliard School was one of the most eye-opening experiences I have had because it changed the way I looked at the performing arts. Even by just having three sessions it really opened my eyes to other arts".
The Concert
The final evening of the week saw the students perform as an orchestra at the DiMenna Center to a packed house of family, friends, Nord Anglia Education as well as representatives of The Juilliard School in a concert which, for most, was their first experience of working with a full orchestra and choir in a professional performance space.
Mark Orrow Whiting, Director of Curriculum and Student Services, Nord Anglia Education said, "Our students worked incredibly hard at the school audition stages to secure their place on this once in a lifetime experience. The final performance was a testament to their hard work rehearsing during the week and by themselves on the lead up to travelling.. This experience has been a memorable and inspiring one which not only celebrates their musical skills and the joy of performance, but also develops valuable skills such as creativity, collaboration and confidence".
The orchestra was made up of 46 instrumentalist and 34 choir members. Our students performed a wide range of pieces, each impressing the audience. The concert included two movie themes, Michael Nyman's Timelapse, followed by Pirates of the Caribbean, both pieces giving each section of the orchestra the chance to showcase their skills.
Jessica Butterworth from Compass International School Doha, Madinat Khalifa, commented, "I think it's been absolutely fantastic because there's 80 of us who've gelled to make the orchestra and play like we've been together for years."
There were three piano performances during the concert. Joowon Park from Regents International School Pattaya chose All of Me by contemporary American composer, Jon Schmidt; a fast paced and complex composition which allowed her to display her skill and dexterity at the keyboard. Maneh Seiranian from The English International School of Prague held the audience enthralled with a passionate performance of Rachmaninov's Prelude in C sharp minor. The youngest pianist of the Global Orchestra was 11 year old Joung Jin Kim who performed a piano solo of Debussy's Reflets dans l'eau leaving audiences extremely impressed by his skill and confidence for such a young age.
The 34-strong choir performed an emotional and rousing rendition of Stephanie Mabey's Glorious which also featured solos from a number of students, displaying the breadth and variety of voices chosen for the choir.
Perhaps most impressively, our orchestra also played Overture, an original composition by Year 11 student Simon Cohen, from British International School of Chicago.
Nord Anglia Musical Director Paul Wright commented, "Simon created a haunting and complex composition that was truly remarkable, a very impressive standard. He was visibly moved to see an entire orchestra bring his work to life. I'm immensely proud of all the students that came to take part in our first Global Orchestra".
The concert reached its crescendo with orchestra and choir combining for the final piece, Pavane by Gabriel Faure, receiving a well-deserved standing ovation from the audience.
Congratulations to all our students on an amazing performance!